There is nothing to display at this time
Turner Park Branch Noise Levels
It may be noisy at Turner Park for the next three days due to repair work. Thank you for your patience.
Publish Date:
Monday, January 24, 2022 - 4:30pm
The Short Works Prize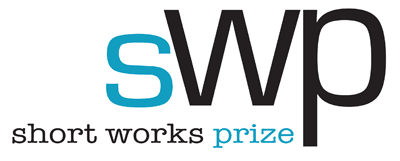 Congratulations to the 2021 Short Works Prize award recipients and honourable mentions.
PUBLISHED
The Alvin A. Lee Award for Creative Non-Fiction:
Laura Sergeant: The Familiar (A Cure for Bewilderment)
Honourable Mentions:
Jen Jones: Grit
John Mokrycke: Sweet Anticipation
The Judy Marsales Real Estate Ltd. Award for Poetry:
Chelsea Rainford: Turning Day Poem
Honourable Mentions:
Laura Sergeant: in these times
George Down: The Wind Too Often
The Hamilton Public Library Freda Waldon Award for Fiction:
Lynne Sargent: The Forest is a Dancer
Honourable Mention:
Selena Middleton (writing as Eileen Gunnell Lee): You Cannot Return to the Burning Glade
UNPUBLISHED:
OFF-THE-RADAR
The Redeemer University Award for Fiction:
Elizabeth Obermeyer: Dog Walkers and Murderers
Honourable Mentions:
Leah Hart: She Laughed and Calmed the Silence
Everett Vander Horst: Clear Cut Love
Hamilton Arts & Letters Award for Poetry:
Charles Bryan: Turtle Island
Honourable Mentions:
Luke Tenhage: To Playboi Carti (@Meh)
Alexander Hollenberg: Orchids on March 1, 2021
Robert Gombos: This Day is For You
Hamilton Arts & Letters Award for Creative Non-Fiction:
Paige Maylott: Mayflies
Honourable Mention:
Xavier Diaz Sanchez: Recollections of a video game collection
The Rotary Club of Hamilton AM Young Writers Awards:
Julia Middleton: Broken (Poetry)
Madison Barlow: in the body that used to be yours (Poetry)
Nat Begley: We never die in theory (Poetry)
Ella Hamilton: Things That Weren't Meant to Be (Poetry)
Vanessa Koens: The Opposites (Fiction)
Sarah Walker: Growing Bodies (Fiction)
Sawyer Berkelaar: Nomad (Fiction)
Grace Constable: Bars (Fiction)
Youth Honourable Mentions:
Abbey Hanson: The Present (Poetry)
Cecilia DiTrapini: Alzheimer's (Poetry)
Natalia Sawatsky: Windows (Poetry)
Janielle Lim: Jonah and the Big Backpack (Fiction)
Safiya Saskin: New Normal (Fiction)
Samantha Potts: Laurie's Party (Fiction)
Mikayla Smylie: The World Kinda Ended and Now I Gotta Deal With It (Fiction)
The Gillett Reminiscence Awards for Memoir Writing:
Jennette Lukasik: FREEDOM
Judy Mendelson: Bake-ah, Bake-ah
– Remembering the Open Window Bakery
Kathy Wolsey: Walking, Dogs, and the neighbourhood
Shannon Chartrand: Walk a Mile in my Shoes
Read the judge's comments on these winning entries, as well as their bios.
More details about the 2022 contest are coming soon.