There is nothing to display at this time
Central Library- Surrounding Road Closures
Around the Bay Road Race returns this Sunday, March 26, in person. Road closures will surround Central Library until 4pm. Bay Street-York Boulevard-King Street is closed from 6:00am-4:00pm. Please consider taking HSR transit or allow extra time to plan your route. Full road closures are listed on www.bayrace.com/details.
Publish Date:
Wednesday, March 22, 2023 - 2:45pm
Dundas Branch - Filming in Area
From March 27-29, filming will take place in the surrounding area. Parking may be impacted. Please give yourself extra time before visiting. Thank you for your patience.
Publish Date:
Wednesday, March 22, 2023 - 11:45am
Bookmobile - Service Interruption
Due to operational issues, Bookmobile service is cancelled this Thursday, March 23 and Friday, March 24.
This will impact the Garth Trails, Bennetto, Kinsmen Park, Strathcona, Bernie Morelli Recreation Centre and Maplewood visits. 
Publish Date:
Wednesday, March 22, 2023 - 11:00am
Holds Processing and Delivery Delays
Holds processing and deliveries to Branches will be delayed for the next week due to Staff capacity.
We are working to move materials as quickly as possible. Thank you for your patience.
Publish Date:
Tuesday, March 21, 2023 - 1:45am
Phishing Statement
Please be aware of online phishing attempts impersonating Hamilton Public Library and Library Staff. HPL does not solicit paid freelance opportunities through social media or other messaging applications. HPL does not request personal or banking information through social media or require financial compensation when reviewing job applications. Please report phishing schemes to communications@hpl.ca. If you think you are a victim of fraud, please call the Canadian Anti-Fraud Centre at 1-888-495-8501.
Publish Date:
Wednesday, March 15, 2023 - 8:00am
Book an Appointment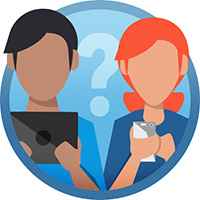 Book an Appointment with Library Staff for assistance using:
The catalogue
HPL Apps
eBooks, eAudiobooks
HPL online resources
In-depth research questions
Appointments are typically for one hour, for customers ages 18 and older. These are one-on-one appointments, in-person or over the phone. They are not intended to be ongoing tutoring appointments.
HPL protects the privacy of customers and supports intellectual property rights. See HPL's Privacy Policy for Library Customers and Copyright and Intellectual Property Policy.
Fill out the form below to Book an Appointment. If you are a teacher interested in booking a tour for your class, please complete a Library Visit Request.