Central Library Notice
On April 13, 2021 HPL was notified that a person working at Central Library tested positive for COVID-19. They were last on site on April 8.
The person was wearing appropriate personal protective equipment and maintained physical distancing. Central has been cleaned thoroughly multiple times since April 8.
Please contact Public Health or your healthcare professional if you experience symptoms. We wish them a quick and full recovery. Please continue to monitor yourself for symptoms and stay home when sick.
HPL will issue updates as directed by Hamilton Public Health.
Publish Date:
Tuesday, April 13, 2021 - 12:15pm
HPL Catalogue New Look
A new look is coming to HPL's catalogue on Tuesday April 20. Explore and enjoy larger book cover images, simpler tools, easier navigation and other design improvements.
Publish Date:
Tuesday, April 13, 2021 - 12:00pm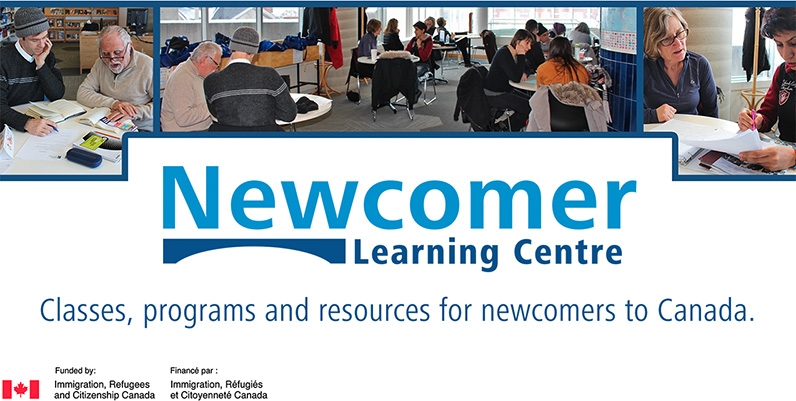 The Newcomer Learning Centre is on the 4th Floor of Central Library.
It has books, CDs and DVDs for Learners and Tutors.
Anyone with a HPL card can borrow Newcomer Learning Centre materials.
To speak with staff, call 905 546-3444 or email nlc@hpl.ca.
Visit Newcomers Events to register or find out more.
Online Tutoring:
Practise English virtually with a tutor, through video/audio chats. Two one-hour sessions weekly. Please fill out the Online Tutoring Request Form.
To volunteer with Newcomers to Canada, please complete our Online Volunteer Application.
Conversation Circles Online:
Practise English virtually in a group setting through video/audio chats. Topics are tailored to the needs of the students. Conversation Circles meet Monday 9:30-10:30am and Thursday 3-4pm.
English for Seniors Online:
Learn English online with other seniors age 55 and older, in a small class.
Classes are Monday to Thursday 9:30-11:30am.
Proof of Permanent Residency or a Protected Person status is requested in advance of participating in any Newcomer Learning Centre programs.
Videos
Watch a series of videos prepared by Immigration, Refugees and Citizenship Canada, to help Newcomers settle.