Rymal Road East Construction near Turner Park Branch
Starting Monday May 9, construction starts on Rymal Road East between Massena Drive and Republic Avenue near the Turner Park Branch. The lights will be deactivated and the turning lanes will be closed.
Please use eastbound lanes only to plan your branch visit.
Thank you for your patience.
Publish Date:
Tuesday, May 10, 2022 - 3:30pm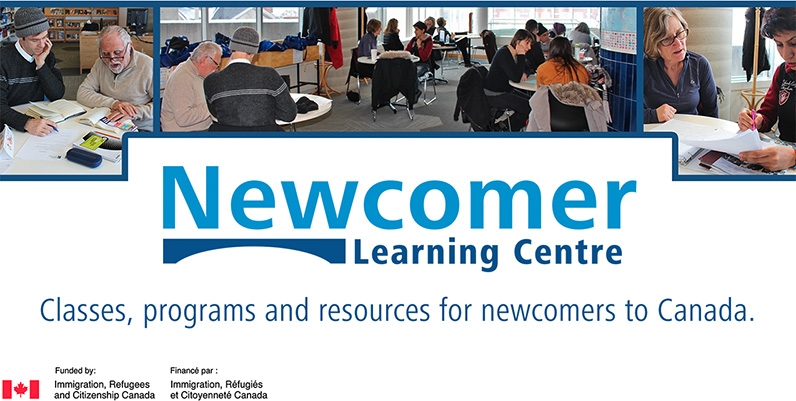 The Newcomer Learning Centre is on the 4th Floor of Central Library.
It has books, CDs and DVDs for Learners and Tutors.
Anyone with a HPL card can borrow Newcomer Learning Centre materials.
To speak with staff, call 905-546-3444 or email nlc@hpl.ca.
Visit Newcomers Events to register or find out more.
Online Tutoring:
Practise English virtually with a tutor, through video/audio chats. Two one-hour sessions weekly. Please fill out the Online Tutoring Request Form.
To volunteer with Newcomers to Canada, please complete our Online Volunteer Application.
Conversation Circles Online:
Practise English virtually in a group setting through video/audio chats. Topics are tailored to the needs of the students. Conversation Circles meet Tuesday and Thursday from three to four in the afternoon (3:00 - 4:00pm).
English for Seniors Online:
Learn English online with other seniors age 55 and older, in a small class.
Classes are Monday to Thursday nine thirty to eleven thirty in the morning (9:30 - 11:30am).
Proof of Permanent Residency or a Protected Person status is requested in advance of participating in any Newcomer Learning Centre programs.
Language Assessment and Settlement Services
English language assessment and settlement services are available at:
French language assessment is available at:
French Settlement Services are available at:
Videos
Watch a series of videos prepared by Immigration, Refugees and Citizenship Canada, to help Newcomers settle.