There is nothing to display at this time
Service Schedule Alert
Due to Staff Training, the following branches will open at 10am instead of 9am on:
Monday August 15 - Valley Park
Tuesday August 16 - Stoney Creek
Wednesday August 17 - Central Library and Turner Park
Friday August 19 - Saltfleet
Thank you for your patience.
Publish Date:
Friday, August 12, 2022 - 9:00am
Beware of Phishing Attempts
Please be aware of online phishing attempts impersonating Hamilton Public Library and Library Staff. HPL does not solicit paid freelance opportunities through social media or other messaging applications. HPL does not request personal or banking information through social media or require financial compensation when reviewing job applications. Please report phishing schemes to communications@hpl.ca.
Publish Date:
Monday, August 1, 2022 - 5:15pm
Grab and Go Bags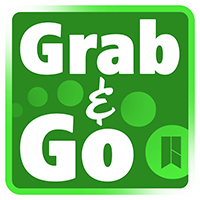 If you're looking to change up your reading, watching and listening routine, try our Grab and Go service. Let HPL Staff pick items for you, based on the information you provide below on this form. Staff know the collections inside out. It's a great way to find a new favourite author, musician, film title and more.
We pick, you pick up.
Staff will fill your Grab and Go bag with up to 10 items. When it's ready, Staff will contact you to come and pick it up.
If you are looking for more specific Staff recommendations, try our Which Book Next service.