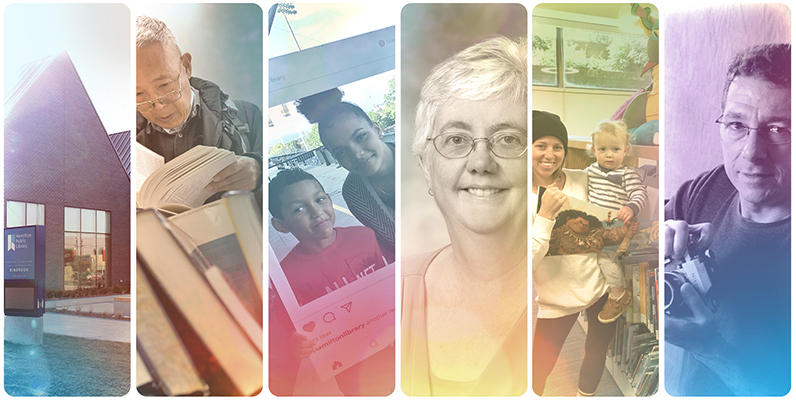 Pop-Up Library - Pop-Up Library partnered with City of Hamilton over the summer for Free Family Film nights held at Tim Horton's Field. Families enjoyed the debut of the Scout mascot animated trailer
Country Crawl - HPL hosted the first Hamilton Country Crawl Noon Hour Concert with The Red Hill Valleys. This kicked off the 2018 CMA Ontario Awards as part of the 2018 Country Music Week. 
Writer-In-Residence - Kate Cayley, fiction writer, playwright and poet, is the Mabel Pugh Taylor 2018/19 Writer-In-Residence. She will be at HPL from January to April 2019
Hamilton Reads - Hamilton Reads 2018 was the captivating memoir, Beautiful Scars, by local author and musician, Tom Wilson. #HPLreads2018
Open+ - HPL was the first in Canada to launch Open+ library hour services at the Freelton Branch. HPL with Bibliotheca hosted librarians from all over Canada to learn more about the Open+ library hour service pilot project that launched in Fall 2017.
Summer Reading Club 2018 - Families enjoyed visits by the Hamilton Mounted Police, Greyhound Lovers of Hamilton-Wentworth and many others as part of the 2018 TD Summer Reading Club. 
Disney on Ice and Monster Jam - Participants of all ages entered for their chance to win a family ticket pack in our Disney on Ice and Monster Jam contest. The contest was generously sponsored by FELD Entertainment.
Art - In March 2018, in partnership with the Art Gallery of Hamilton, exhibitions Water Works and RESERVOIR: Stories of Water exhibit was held at the Central Library. Everyone was encouraged to express their love of water in this city through selfie stations.
Genealogy Fair 2018 - The Ontario Genealogical Society and the Local History & Archives Department of the Hamilton Public Library presented Genealogy Fair 2018. Genealogy Fair is a full day of learning how to research history and preserve the past. 
Conversations That Matter - HPL hosted Conversations That Matter: Civic Engagement Speaker Series in Spring 2018. It was a partnership with the City of Hamilton, McMaster University Continuing Education and Our Future Hamilton.
Hamilton Comic Con - HPL joined the fans at the Hamilton Convention Centre for Hamilton Comic 2018. Superhero programs took place within branches leading up to the Comic Con. 
Margaret Houghton - In 2018, HPL lost one of its own. Margaret Houghton, Hamilton's most beloved chronicler of local history, passed in October. Thank you for all your contributions to Hamilton's history and to HPL. You will be greatly missed.