Book Club Kits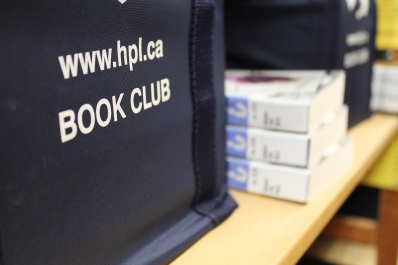 The Hamilton Public Library offers more than 450 book club kits for use by local book clubs.

Each kit contains the following:
10-12 copies of one book in a lightweight bag
Book reviews and discussion questions
Information about the author
How do I reserve Kits?
The library uses a web-based application called KitKeeper to lend book club kits. 
To reserve a kit online using KitKeeper you must have a library book club card issued to your club.
Choose kits using KitKeeper online to reserve your selection


See a list of kits available in 

KitKeeper
Reserve your selection at least three weeks before your first pick-up date
The date you select for your reservation is the date you expect to pick up your kit in the branch
Please make sure that the pick-up date that you choose will not fall on your local branch's closed day or a holiday.
 
Don't have a book club library card? Here's what you need to do:
Call or stop by your local branch to give your book club information to a library staff person
A library book club card will be created for your group. 
Start booking your library book club kits using KitKeeper
 
How to borrow the Book Club Kit
One designated member will sign out the kit for the group on the group's library book club card
An inventory sheet is included for you to keep track of who has each copy
 
How long can I have a Kit?
Kits go out for up to 6 weeks and may not be renewed.
The six week loan period will start on the pick-up date that was chosen. We will always strive to get your Book Club Kit at your branch on or before your pick-up date.
 
I need a large print or audio format
Many of the kit book titles are also available in our regular collection in large print, CD, downloadable and audio formats.  Check the Library Catalogue for specific information. Branch staff can assist you with locating alternative formats.
 
I want to join a Library Book Club
Please ask at your local library branch about book clubs that may meet at that location.